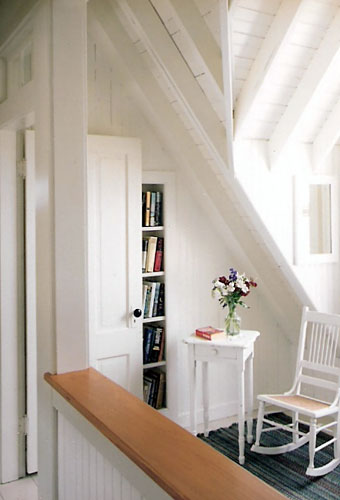 Our Firm
Founded in 1982, Clifford M. Renshaw Architects is an award winning, full service architectural firm noted for its expertise in historical architecture and for its skill with new design appropriate to its context and to the environment.
The firm has had extensive experience with a wide range of building types, from single family and multi-family residential to smaller scale commercial and institutional projects. The firm enjoys the design challenges of renovations and additions, as well as new construction.
Clifford M. Renshaw Architects is proud of the reputation it has gained for carefully listening to its clients in order to develop sensitive and appropriate design solutions. In addition to responding to the client's needs and desires, the firm's work also responds appropriately to the architectural context of a project, to environmental and sustainability issues, and to budget constraints.
Over the years, Clifford M. Renshaw Architects has enjoyed significant public recognition for its work. Many of its projects have received design awards and have been featured in regional and national publications. Historic work of the firm has been recognized with awards from a number of private and governmental preservation organizations, including a National Honor Award from the National Trust for Historic Preservation.